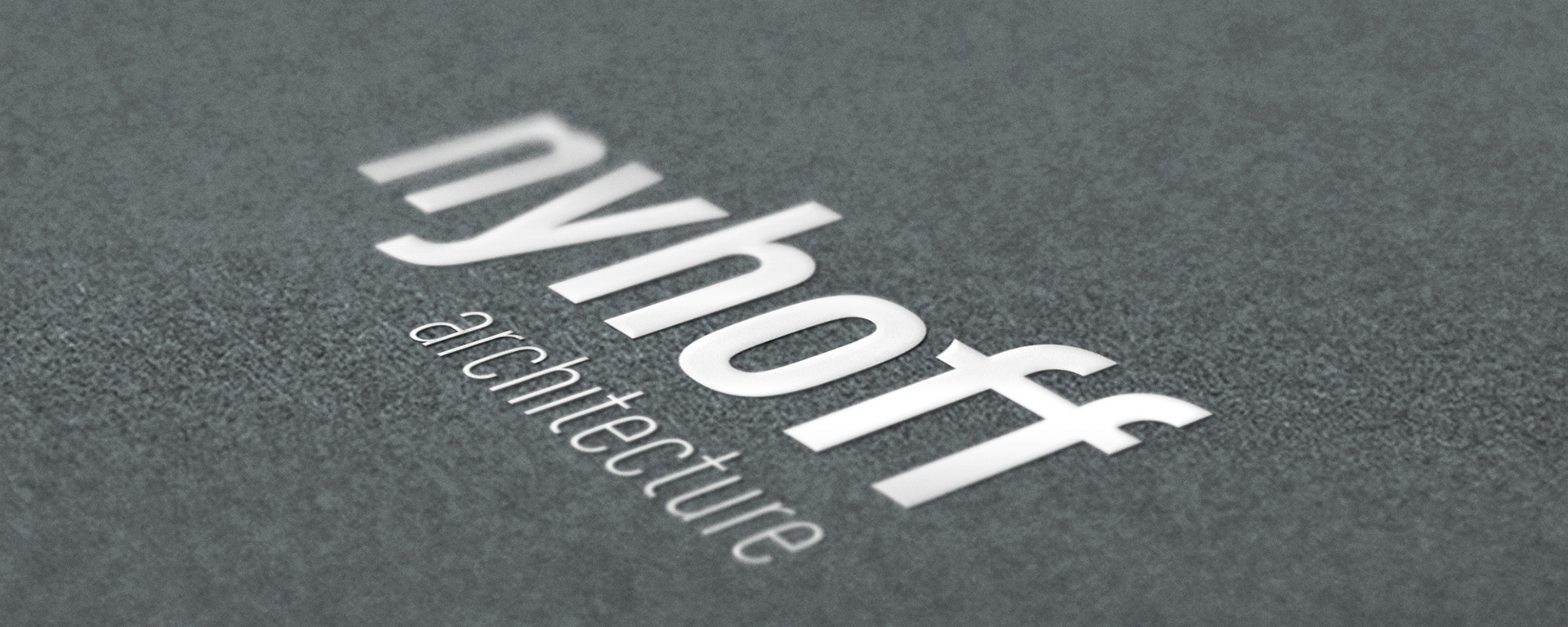 Nyhoff Architecture
Led by a husband and wife team,
Nyhoff Architecture
is a small design-focused architectural firm in Calgary, AB. They take a thoughtful, collaborative approach to design, drawing on the collective experience of their team.
The subtle joining of the f's in the Nyhoff logo is meant to reinforce this collaborative approach (and loosely represent the two Nyhoff partners) while maintaining a simple, sensitive and approachable feel.
In addition to a new logo, I worked with them to design signage, presentation templates, a new website and a set of stationery (including a double-sided business card for shared use by both Nyhoff partners).